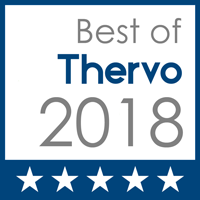 by Pam Sheppard
We   seek to help another under the captivity  of evil spirits. I  use a series of 18 videos to  prepare new clients for counseling  to recognize how  deceiving spirits have misused him or her to work as an enemy to the very truth the captive himself desires, and needs for deliverance. 
Therefore,  deliverance coaching   is a process wherein the captive  and I  join  forces to  systematically confront  the powers of darkness with TRUTH. the process begins with the first contact.
With internet tools , I will   equip and  teach you to  understand the intelligent use of your will power.    As such, you will be  coached on how  to try the spirits by exercising  your own spiritual vision so that "by reason of use" it becomes acute in discerning the operations of the enemy.
My goal  is to so saturate you with truth, that the entities actually walk away.  For as the devil is effectively resisted, he shall flee, according to the scriptures.
Public One-on-One Coaching
With blog articles, books, videos and live streaming, those who prefer to remain independent can use a plethora of resources to do so. if you need help or have a question, you can make a public comment on a post or you can use a private contact form and receive an email response to your question, by completing the form below:
A Tip From Coach Tina:
Walking by faith and not by sight is simply "walking" DEEP.
I believe that some of the first maturity comes when people stop looking at the bad as "the devil" and the good as "GOD" – yes that is very wicked and extremely immature such thinking takes the issue of personal responsibility and throws it out the door. (If it's either the devil or God only, then it can never be "you" )…
This in part, is what the institutional church has been guilty of cultivating.  It's a practice that is called "dualism"….bad=devil ….good= God….
Dualism encourages people not to ask the Lord to examine themselves to see if their be any wicked way in them…instead they end up hiding behind the devil and worshipping the fallen angel  Sananda ( producing a false sense of spirituality)…
When I think of how people look at things happening as good or bad and how people look at things in general, I am reminded of the scripture …God works "ALL" things together for good to those who love Him and are called according to His purpose.-
So whether something we are of the opinion it is good or not, maybe we need not be so quick to exercise much spoken arrogance concerning what we consider "good or bad" because if we truly BELIEVE we are called by HIM and are HIS- then the Lord always has our back because He works ALL things together FOR GOOD…